HAPPY 2 0 1 7 TO ALL OF YOU!
TO LIFE: LECHAIM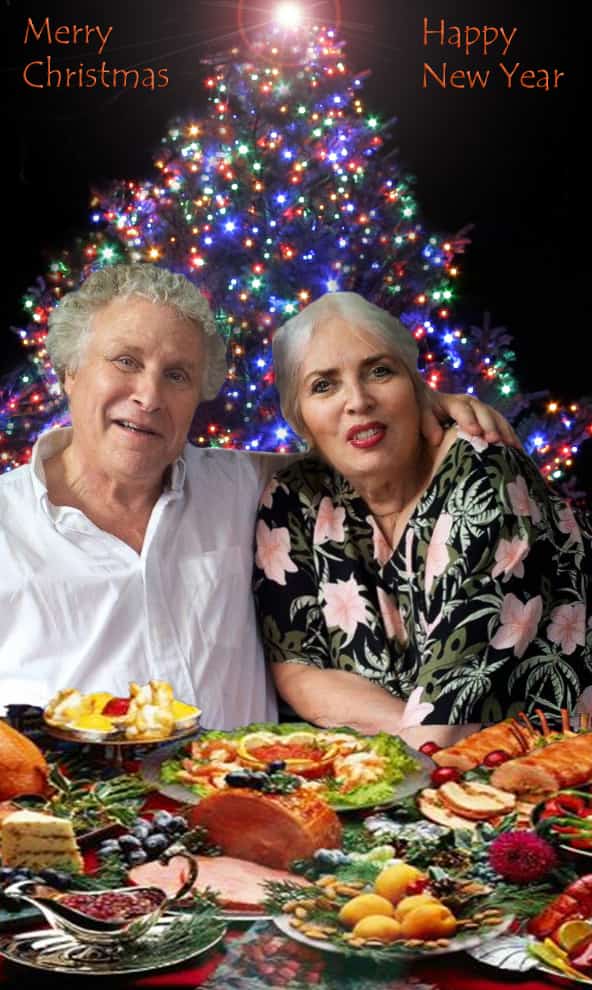 After a lovely week with my man Philip in Prague where time just seemed to fly by, we have been back in Holland for another two months now and I mainly spent that time glued behind my large Silver screen…. Working on my new book which originally I wanted to call WALL TALK but since that in Dutch means very little, my co publisher Gert Jan de vries and I both came up with this title ″Xaviera doet een boekje open″ which means in fact Xaviera is telling you about her life… and in particular that from the last 45 years, since she returned to Amsterdam from North America. The happy Hooker years are now well behind her and it was time to write about how it is to grow older in Holland, but also Spain and still enjoy the delights and love affairs of at least half a dozen men and… the occasional exquisite young woman!

It won't be a boring book I can guarantee you that. Still quite a few steamy sexy situations, but it is far too early to tell you more about it. Wait until the spring is here and I will probably come out with it in May or June of next year. Here is the newly designed cover with a lovely picture of my South American/Russian jewish photographer Claudia Kamergodsky.
Now over the last week I have been shocked to hear that three important men all in their mid 70s have died. One of my best friends HUGH LOEBNER, (whom I have known for the last 40 years and who also has hosted me and whatever lovers I took along to New York, in his lovely Broadway apartment for decennia)… has unexpectedly died in his sleep last week in Manhattan, USA. I have never seen him ill one day in his life.
Hugh Loebner (born March 26, 1942) is notable as the sponsor of the Loebner Prize, an embodiment of the Turing test. He is an American inventor, holding six United States Patents. He is also an outspoken social activist for the decriminalization of prostitution.
Loebner established the Loebner Prize in 1990. He pledged to give $100,000 and a solid gold medal to the first programmer able to write a program whose communicative behavior can fool humans into thinking that the program is human. The competition is repeated annually and has been hosted by various organizations. Within the field of artificial intelligence, the Loebner Prize is somewhat controversial.

Hugh Loebner was a total maverick, also what we call in Dutch somewhat of a verstrooide professor and his busy mind seemed always full of new ideas and inventions. He lived a very healthy life and for years marched daily 20 Manhattan street blocks to and from his work. He also daily worked out at the gym in his own house and was one of the healthiest people I knew and I would have believed he would live into his nineties.
Hugh has been quite open about his visits to prostitutes. In 1994, after a campaign by officials in New York City to arrest customers of prostitutes, he wrote an opposing letter to The New York Times, and it was published. In 1996 he authored a Magna Carta for Sex Work or Manifesto of Sexual Freedom, in which he denounced the criminalization of consensual sexual acts, and asked all like minded people to join a protest on 6/9/96 (a play on the 69 sex position). In interviews he has said that he believes himself to be too old for the young attractive women he is interested in; they would not have sex with him were it not for the money. He has compared the oppression of prostitutes and their customers to the oppression that Alan Turing faced because of his homosexual behavior.
Expect the unexpected
What made him so unusual was also his odd way of dressing, like some of the most fascinating shirt designs he had specially made up for him and later also for my own husband who adored his taste in shirts too. The two of them could come up with prints of skeletons or monsters but also sexy pin up girls...
Two other people who all passed away these last few days are Amsterdams well known and loved gay charismatic cook/restaurateur and charming host of the famous restaurant LE GARAGE: JOOP BRAAKHEKKE at the age of 75 as a result of cancer.
For years he has been fighting this horrid illness and now he finally gave up, but not after quickly marrying his male lover he had been with for many years already. No doubt the hoi polloi of Amsterdam knew how to find him with his valet parking and now he has even got a lovely theater behind his restaurant. His new manager had to promise him at his death bed NOT to close the place when he would die, so they kept the restaurant open for his crème de la crème guests, but after dinner they all went and gathered together in his elegant bar la Pluche to pay their homage for Joop.
Philip just told me that another famous Dutch artist has also just died a few hours ago. This time it was the well known political cartoonist PETER VAN STRAATEN who had not been feeling too well for the last few months.
Thus Peter had barely a few weeks ago graciously bowed out of his job as one of Hollands most famous artists for the PAROOL and NRC newspapers where he had his regular weekly columns with texts and cartoons for over 20 years. Other subjects apart from politics were things about the many human shortcomings people often could not correct anymore. So he would turn them in masterly portraits. Sorry not much more cheerful to mention. Must first digest the sad news and then up to a happy and healthy new year… and my new book launching of course. Will keep you informed about that in due course.
Xaviera and Philip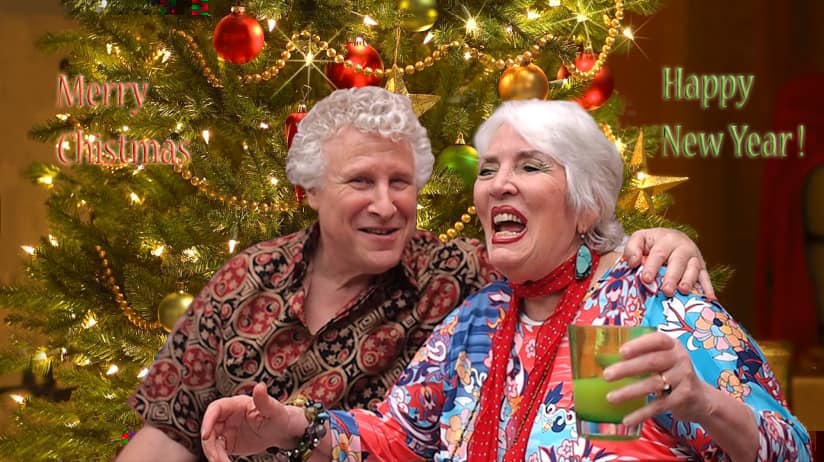 P.S.: This year we are NOT giving a smashing big home cooked dinner by Philip but will disappear for 3 days to the North of Holland in a lovely hotel in Leeuwarden, where we are treating my friend for 45 years Maja, for a fine Xmas meal and a trip to the lovely museum in Leeuwarden when all the shops are open again on December 26.