XAVIERA HOLLANDER PRESENTS: TALLULAH AND THE BOY

If time travel were possible, Xaviera would reach back to the early part of the last century and bring you Tallulah Bankhead- the Legend. And what a legend she was! Brash, ribald, outrageous, outspoken and an exhibitionist, she was also known for her generosity toward her friends and kindness to animals and children. She was a party favorite for outlandish stunts such as doing cartwheels in a skirt with no underwear or entering a soir?stark naked.
Possessed of a tremendous energy level, very few people could keep up with her. She smoked over one hundred cigarettes per day, drank gin and bourbon like they were water, and carried a suitcase-full of drugs to help her sleep, stay awake and just function in general.





She had a mouth and wasn't afraid to use it! In addition to her wild personality, Tallulah was known for her wit. Often quoted, she liked to have the last word on everything. "The only thing I regret about my past is the length of it. If I had to live my life again I'd make all the same mistakes - only sooner." Of her own behavior she said, "Nobody can be exactly like me. Sometimes even I have trouble doing it."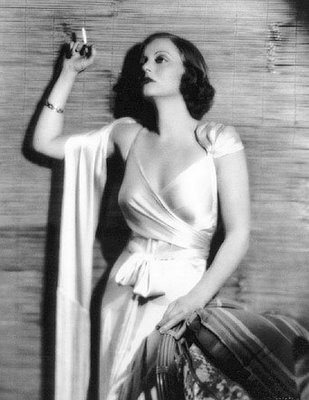 In addition to acting, she also performed monologues and songs. While there may never be another Tallulah Bankhead, there are those who come close to emulating her style and toward that end, Xaviera Hollander is proud to present Tallulah Dahling, singing in the tradition of her namesake - in a show you will never forget: Tallulah and the Boy. The tunes they sing will play in your head for days and you are sure to leave with a smile on your face!
About Claire Wilkinson – a.k.a. Tallulah Dahling.
Like the famous actress whom she strongly resembles, Tallulah Bankhead, our Tallulah was convent educated and, like Tallulah Bankhead... she never stopped talking, dressing up or acting in her own private and personal productions. At seventeen, she was enrolled in the Guildhall School of Music and Drama - but found it so boring that one day she just walked out of the school and across to the Mermaid Theatre where she had a chance encounter with Sir Bernard Miles. Before the evening was over, she landed a job with the theatre company- as an understudy, acting in small parts, and as an assistant stage manager. Sir Bernard took this youngest member of the cast under his wing, found her an agent and, when the leading lady fell ill, personally coached her when she took over the larger role.

Soon offers of work and television parts followed, as did an offer of a screen test in Rome, which she turned down. Her namesake Tallulah Bankhead fell in love and sailed to England... but Claire fell in love and gave up the stage. She flew to Rome to pursue her amour, and she found work as a model for the fashion house of Gattinoni. The Italian lover did not work out, but then neither did the unhappy marriage which followed and produced children and an inevitable divorce.
But now anno 2009 she is back, living in Marbella, and has her own inimitable show. And what a cabaret performer Claire is: energetic, vibrant, brilliant, electric- everything one could want in an evening of singing entertainment.



But there is more:
In yet another encounter of destiny, Claire met Warren Webley in Granada and the Cabaret Evening Event, that you are invited to share with us, Tallulah and The Boy, was born.

And who is Warren Webley…The Boy?
Warren Webley, an accomplished pianist and composer, is Principal of the Stagecoach schools in Fuengirola, Marbella and Gibraltar. He trained at Liverpool College of Performing Arts and gained his diploma in Music Performing Techniques with Honours in 1993. Warren has worked professionally throughout the UK, including the West End, in numerous theatres and studios and toured with 'Brotherhood of Man' amongst others. And so together, Tallulah and The Boy bring you a dazzling and unique show with songs from the 30's, 40's, Sondheim and Kurt Weil…
What the press says about their show:
'An evening with a touch of theatre about it.'
'A blast from the past', 'a touch of New York'
'The costumes, hat changes, hairstyles all adding to the glamour and theatricality.'
'A singing actress with great emotion'
'Something that's been missing along the coast'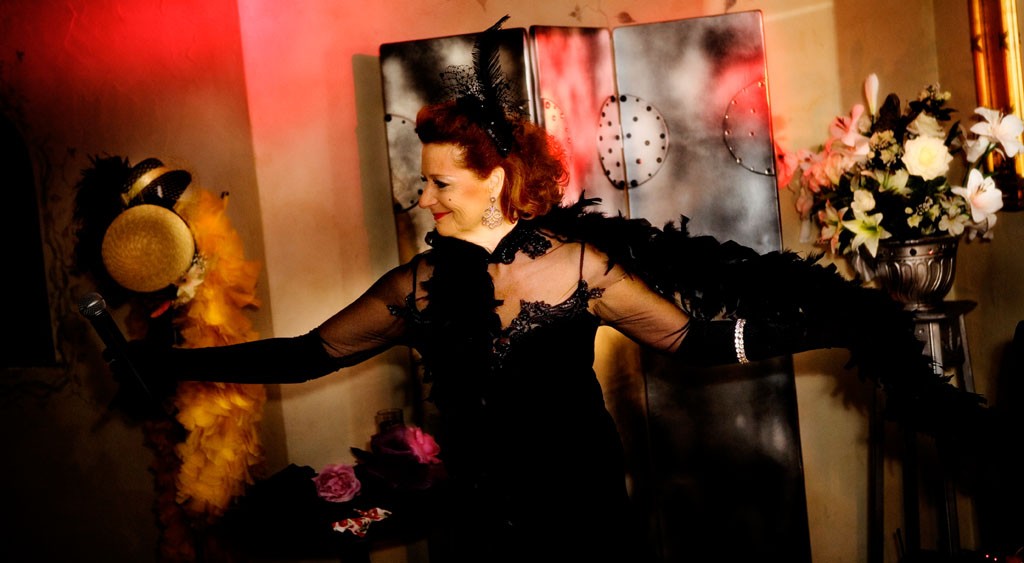 TALLULAH AND THE BOY
Presented for your entertainment at Xaviera Hollander's new, cozy Home Theater
Villa Caprice, Calle Pizarra 184 , Rocio de Nagueles, Marbella

FRIDAY October 23 at 9 p.m. €25
SATURDAY October 24 at 9 p.m. €25
SUNDAY October 25 at 8:30 p.m, SPECIAL DINNER SHOW €50

Before the show, enjoy a tasty meal prepared by Xaviera's husband and Chef Philip: the appetizer and main course, immediately followed by Part I of Tallulah and the Boy. During intermission, a scrumptious desert will be served, followed by Part II of the show. Two free drinks are included in the price of each show!

To book your tickets and get directions to the Villa Caprice contact :
Telephone: 952857575
if this number does not respond due to telefonica problems please
call 671190712 or 635011111
Email: This email address is being protected from spambots. You need JavaScript enabled to view it.

For those with no car, we can arrange to pick you up at Calle Ricardo Soriano corner Calle Gregorio Maranon where the gas station is. If you need a ride, be sure to ask when you contact Xaviera to book your tickets!
Route to the Theatre Villa Caprice, Calle Pizarra 184 , Rocio de Nagueles, Marbella

View Theatre Villa Caprice in a larger map
Songs from Tallulah and The Boy:
I'm Just A Girl Who Cant Say NO! written by Richard Rodgers
Autumn Leaves… sung in French...lyrics by Jacques Prevert, music by Joseph Kosma
I Won't Dance….(duet with The Boy) Jerome Kern…words by Oscar Hammerstein
Men, written by Charles Strouse……. from the stage show Nick and Nora
Mira Che Luna…(in Spanish) written by G. Malini
I Won't Send Roses….(duet with The Boy)..written by Jerry Herman
You're Getting to Be A Habit With Me….(duet with the Boy) music by Harry Warren
Speak Low…..Kurt Weill words by Ogden Nash
Surabaya Johnny….Kurt Weill…(sung in German)
My Ship…..Kurt Weill
One Life To Live……music written by Kurt Weill and words by Gershwin
I Never Do Anything Twice…Sondheim…
Could I Leave You?....Sondheim
I Hate Men….Sondheim
Send In The Clowns….Sondheim
Losing My Mind……Sondheim
It's a Blue World…..30's number…by Chet Forrest and Bob Wright
Every Time We Say Goodbye….Cole Porter
Lady is a Tramp….well known number sung by Frank Sinatra
On A Clear Day…Alan J Lerner
Everything's Coming Up Roses (a duet with The Boy)…lyrics by Stephen Sondheim
test