About Xaviera Hollander
from Happy Hooker to Happy Hostess

In every era, there is just a handful of individuals who change the way we think or act. Xaviera Hollander did not invent sex: she was one of the leading spirits who brought it out of the closet. Her first book, The Happy Hooker, published in 1971 has sold more than 16 million copies . What sort of woman could become the most influential "Madam" in New York? Such an apparent threat to the establishment that, after being persecuted by the Knapp Commission, which was set up to investigate malpractice and corruption, she was "invited" to leave the United States! Ironically, her earliest years were spent in captivity, a Japanese prison camp in Indonesia where her father, a psychiatrist, was head of a hospital.

The family returned to Holland after the war and the young Xaviera showed literary acumen, by not only writing but also editing the school magazine. After taking a secretarial course, she won a contest organized by Manpower Agency and was hailed as "Miss Tick", Holland's Best Secretary. After living for four years in South Africa, a romantic attachment led her to the United States where she became Secretary to the Dutch consul and later, the Belgian Ambassador. When her engagement broke up she got involved in a New York call girl agency to augment her meagre official salary. However, exercising her Dutch financial astuteness, she invested $10,000 in purchasing the list of clients from a retiring New York madam.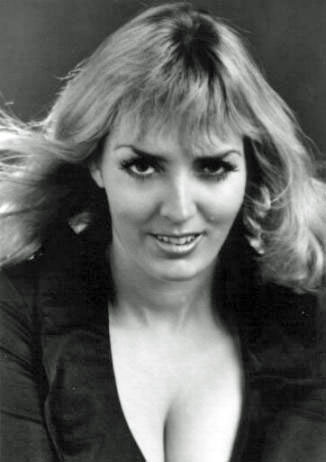 In 1972, Xaviera agreed to write a monthly sexual advice column for Penthouse, "Call me Madam". In the 20th Anniversary issue, she was proclaimed their most popular columnist: she also has contributed special columns for the Dutch, German, Spanish, Australian and even South African issues. The Happy Hooker has grown up. She still loves to communicate by email until the early hours. By the way, you can reach Xaviera at This email address is being protected from spambots. You need JavaScript enabled to view it.

Being able to speak half a dozen languages , Xaviera appears on TV talk shows in London and Paris as well as in Belgium and Holland, gives lectures to universities and other groups, like the World Congress of Sexology in Mexico City and Jerusalem. She is in constant demand as a lecturer and TV personality , a welcome guest to such hosts as Larry King, Sally Jesse Raphael, Selina Scott, and the popular BBC show: Hard Talk. She wrote seventeen books subsequent to "The Happy Hooker", both fiction and non-fiction, which have been translated into 14 different languages.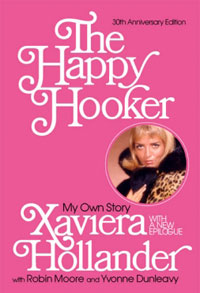 Xaviera owns two magnificent residences, one villa in Marbella, Spain and the other is her favorite spot to socialize: her magnificent 3 story house in Amsterdam's Gold Coast . This place is a true center for artists, writers, musicians and friends from all walks of life.

Xaviera started a successful theater production company, where she brought the best of one man or one woman acts from the Edinburgh Theater Festival to Holland. Her living room got converted to a veritable theater that seats up to 40. Lately she has shifted places and is producing similar plays in her Spanish villa Caprice in Marbella, here her charming husband Philip cooks up a storm for her guests before the show starts. Life in Amsterdam, where she now runs a flourishing Bed and Breakfast goes on at a frantic pace whereas in Spain, Xaviera and Philip enjoy the rest and repose which is every bit as necessary for her creative work. She has come a long way from being The Happy Hooker to becoming The Happy Booker.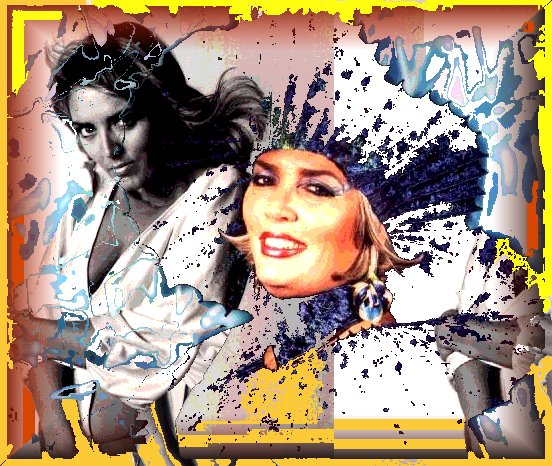 In the year 2000 her beloved Mother passed away. Xaviera who had not written any new books for the past 14 years, suddenly was aware of the fact that she was a child no more and based on her memories and her adventures with her parents she started to write the ultimate biography of her family with that title. It was her mother, who lifted Xaviera's writers block, by asking her daughter on her deathbed to write about her own family rather than about sex. And so CHILD NO MORE , a memorial to her parents, was created. Harper Collins have published this book in combination with a reprint of the Happy Hooker.

Hollander has been portrayed in films and a documentary:
* The Happy Hooker, 1975, by Lynn Redgrave.
* She starred herself in a comedy called: " My Pleasure is my business", which can partially be found on the documentary about her life.
* "Xaviera , the Happy Hooker, portrait of a sexual revolutionary, " her biography directed by Robert Dunlap and produced by John Patti.
---
If you would like to purchase any of my books, then email me at This email address is being protected from spambots. You need JavaScript enabled to view it.. I'll be more than happy to write a dedication in the book, Send your full name, address and credit card information (Visa, Master) and of course the book you wish to receive.
---
Since 2001 she became a member of the Speakers Academy in Rotterdam and is available for lectures in various languages.
Her favorite lecture topics include :
A better understanding of human sexual relationships
How To Become a Better Lover

Xaviera is willing to read from any of her 18 previous books of course, all more or less of an erotic subject matter, but prefers reading from her book CHILD NO MORE. The latter she usually did in combination with a colorful and expressive Indonesian storyteller, Dick Rompas. Unfortunately Dick passed away in 2007.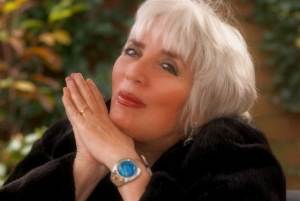 In 2005 wrote a new booklet : "The Happy Hooker's Guide to Sex: 69 Orgasmic Ways to Pleasure a Woman" to commemorate her 35th anniversary of Penthouse as a sexual advice columnist for Penthouse Magazine. Her sex tip book takes Xaviera's best tips for men from 32 years as a Penthouse adviser, and wraps it around Robert Sherwood's theory of the triple clit: the brain clit, the heart clit and the body clit. Unfortunately Bob Guccione's empire started to fall and when he left Penthouse so did Xaviera exit that stage. She is presently working on a new autobiography called WALL TALK - if only the walls (of her B&B) could talk or she may well call it XAVIERA, STILL HAPPY.

Her elegant yet bohemian style Happy House Bed and Breakfast in Amsterdam's Gold Coast is a pleasant refuge for the creative, eccentric and colorful seasoned travelers.. Having been a sex worker and still a great friend of pioneers of the sexual revolution like Annie Sprinkle via google , Candida Royale , Tracy Quan , Betty Dodson and Veronica Vera, she receives all sorts of birds of different feathers (businessmen, married couples, artists, musicians, movie stars, masochists, squirters, swingers, gays , drag queens and fetishists - you name it she has had them) in her Bed & Breakfast, or Xaviera's Happy House, which she jokingly refers to as her Bed and Brothel.. Except now she sells beds without bums and in the Happy Hooker days the girls came with the bed.

In 2007 Xaviera has totally renovated her magnificent villa in sunny Marbella, so that she can offer no less than 6 bedrooms to friends and interested people who want some fun and sun. Her house is in the Costa del Sol of Southern Spain and is located in a secluded area where guests can even frolic around in the nude if they wish. If you want to find out more about her Villa Caprice , be free to go to her website .


On June 29 the documentary about her life "Xaviera , the Happy Hooker, portrait of a sexual revolutionary" directed by Robert Dunlap and produced by John Patti has won the award as BEST FEATURE DOCUMENTARY AT THE PHILADELPHIA INDEPENDENT FILM FESTIVAL.

They have been invited to two more "red carpet Film Festivals", the prestigious Dancers with films in Los Angeles and the West Hollywood Intern film fest in West Hollywood starting July 25 and ending August 2, 2008 and in Amsterdam Jack Weil has asked Xaviera to submit her documentary to the Jewish Film Festival. Autumn 2008. October 2009 her film showed at the prestigious Marbella film festival which is after all her own home base.SInce then it was on the American as well as Canadian documentary channel. The film is now on sale in Xaviera's webshop.

XAVIERA HOLLANDER - THE MUSICAL

For the last 4 years Australian composer/friend Warren Wills and English songwriter Richard Hansom have started working on THE HAPPY HOOKER musical which was just finished in 2013 .
Xaviera is proud to announce the officially staged reading of
Xaviera's Happy Hooker Musical, a provocative new show about her life as
the Happy Hooker, composed by the famous Australian composer Warren Wills
www.warrenwillsmusic.com with text by lyricist Richard Hansom.
"The three of us have worked hard to get the texts and songs right. The melodies are catchy and easy to remember."
This event will take place at the Cutting Room NYC , on 44 East 32nd street
on Monday October 7th at 4 p.m.
For more information contact the producer Cindy Sibilsky at
This email address is being protected from spambots. You need JavaScript enabled to view it. and see the short film clip by Xaviera made in her villa in Marbella recently http://youtu.be/V5mZFzlzjg8
To Xaviera it is a delight that she is among the LIVING LEGENDS who actually gets a Musical dedicated to her life, while she is still
with us, rather than after her death!! (like Evita Peron)
for more information read : www.happyhookerthemusical.com
The choice of the fabulously talented and sexy young woman Betsy Struxness portraying Ms. Hollander is right on according to Madame X., who has been in regular contact with her . Betsy Betsy who is a vivacious blonde with the same wild and uninhibited spirit as Xaviera and is a talented singer/dancer has appeared in several musicals aleady. She is very flattered Cindy Sibilsky, the producer has invited HER to play Xaviera.
Ms. Hollander claims that she is far from retiring behind the geraniums and at age 70 she has never been busier in life than right now. She loves every moment of it.as she also adores her darling husband Philip, who is much much more than her right hand guy
Xaviera Hollander
---
Subscribe to my newsletter at Newsletter page