Xaviera Hollanders "Happy House Bed&Breakfast"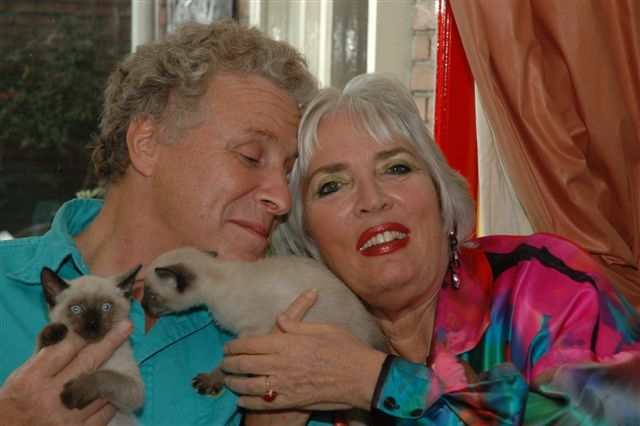 XAVIERA HOLLANDERS' HAPPY HOUSE BED&BREAKFAST is a perfect "lovers hideaway", in other words "A home away from home"….where you are most welcome.Your hostess is Xaviera Hollander,
the well known author of the Happy Hooker and she and her darling husband Philip, who is a terrific chef, will gladly cook you and your friends a delicious meal. Xaviera will even, on request do a workshop on "How to Become a better Lover!"

Xaviera's Happy House
is the ideal bohemian place to stay at in Amsterdam for a few days, no matter why you come here: for a naughty romantic weekend, a congress at the Rai or simply as a tourist with wife and or kids.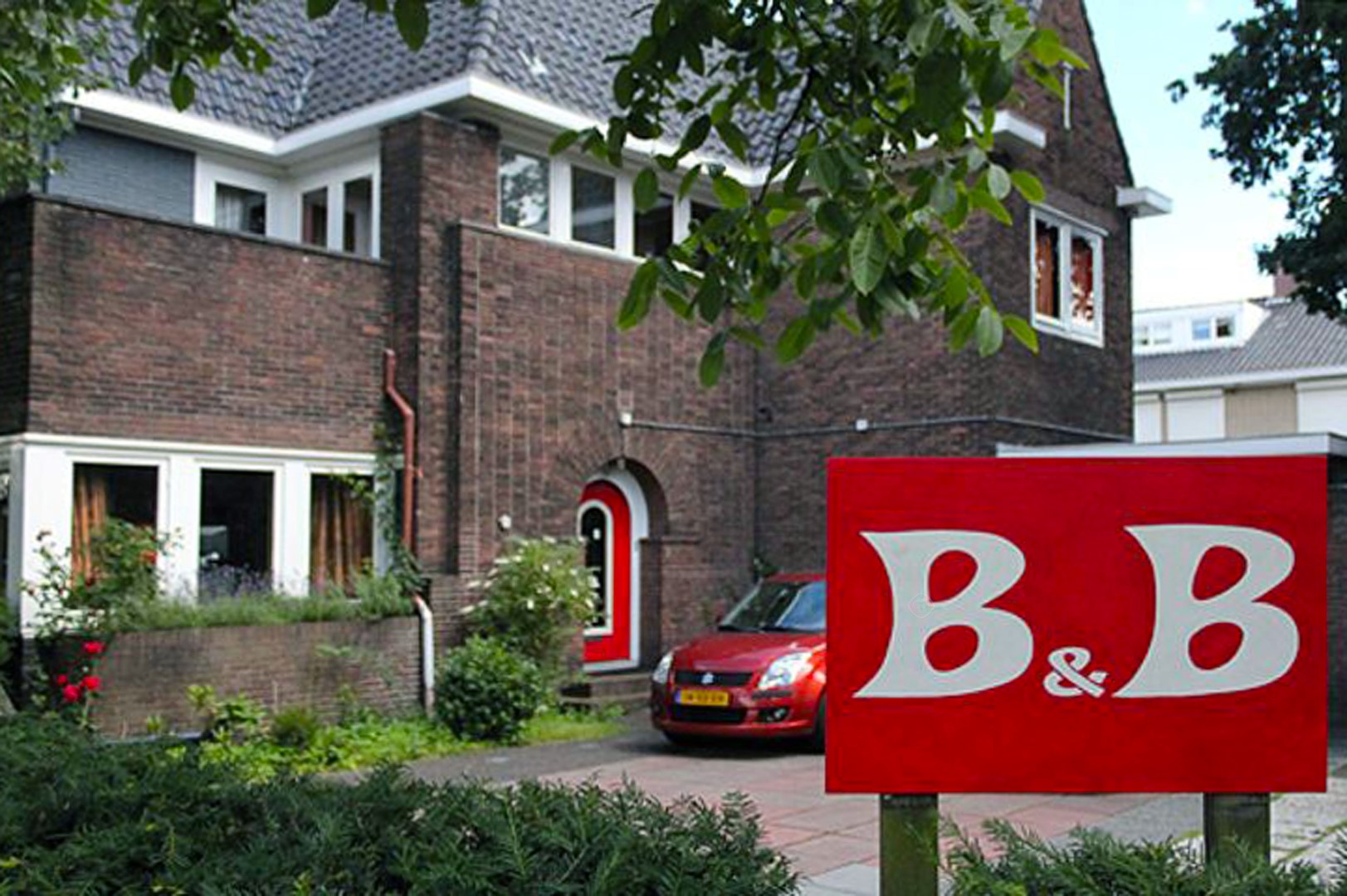 When looking for the perfect hostess, nobody compares to Xaviera. This is your opportunity to spend some time at a real diva's house…one with flair for hospitality. It is located on the South side (gold coast) of Amsterdam, close to newly reopened Rijksmuseum, Stedelijk Museum, colorful street markets and elegant Beethovenstraat with dozens of great shops and trendy restaurants and ….what's more it is also just around the corner from the famous RAI Congress Center.
ROOMS
Xaviera's Happy House offers four comfortable rooms and a brand new loft. Prices per day. Standard prices are displayed, weekends, special events and public holidays can have different prices.

GREAT LUXURY LOFT
Fun for friends and family - This is located on the second floor and sleeps 5 people. TV and Wi-Fi are available all over this magnificent villa. The loft offers total privacy with a gigantic bathroom, separate double shower, ideal for lovers. As it sleeps 5 people in two separate bedrooms it is also ideal for a few couples, who want some privacy while sharing this magnificent loft. It has a brand new fully equipped kitchen with fridge, induction cooking plate, coffee and tea maker and toaster. Kids will love it here as well.
Rate: till March 2014 : from euro 175 for 4 people and from euro 210 for 5 people on weekdays.
Weekends: from euro 200 for 4 and euro 250 for 5 people
March 1, 2014 – November 1, 2014 - all week price from euro 200 for 4 people and 250 euro for 5 people
DAVID
(sleeps 2 people) - cozy - intimate atmosphere, king size bed that can also be made up as two single beds - radio,TV and Wi-Fi. Hairdryer, coffee and tea makers in all rooms, shared bathroom with Goliath only.
Rate: winter time till March 1, 2014 weekdays: from euro 90 and weekend euro 90
March 1, 2014 - November 1, 2014 - all week starting from euro 120
GOLIATH
Sleeps 2 to 3 people - a spacious room, artistically decorated with round table and four chairs, refrigerator, terrace, radio and TV as well as Wi-Fi. Sleeps 2 to 3 people. Coffee and tea maker in room as well as hairdryer. Shared bathroom with David room.
Rate: for 2 people till March 1, 2014 from euro 90 during the week and euro 100 for weekends.
Rate: for 3 people : till March 1, 2014 : Weekdays from 95 and euro 120 in weekends.
March 1, 2014 – November 1, 2014 all week from 120 for 2 people ; from euro 150 for 3 people.
GARDEN CHALET
sleeps 2 people - romantic hideaway, ensuite brand new double shower and toilet, refrigerator, radio and TV , private terrace, wifi . View of our lovely garden and all the privacy in the world you may wish as this chalet is located in the back of our garden. Shower with a friend is the nicest new attraction of this great private lovers nest,
Rate: till March 1, 2014 from euro 90 during the week and euro 110 for weekends
March 1, 2014 – November 1, 2014 : from 125 euro during the entire week per day .
MASTER BEDROOM
Sleeps 2 people - This is the private and quiet bedroom of Xaviera and her husband Philip. It is not always available but occasionally on weekends or holidays. It offers a divine en suite spacious bathroom, toilet, bidet, sink and double shower head. This room has a balcony with a view of the lovely garden, where guests are allowed to smoke and chill out. There is one king size bed and some lovely erotic art on the wall.TV, Wi-Fi and a hairdryer are also available.
Rate: from euro 130 all year round and euro 150 during special holidays
FACILITIES
Each room has a king size bed plus the use of wifi and tv .
Continental breakfast is included in the price, except for those who rent the Luxury Loft, as there is a fully equipped big kitchen. If, some guests may still want to enjoy a lovely breakfast at the Happy House living room, the price per meal will be euro 12.50 per person.
Amsterdam Tourist Tax is 5,5% additional.
If you want to book, we need your maestro, master or visa card number and expiry date
You can park your car on our private driveway for Euros 30 per day.
Airport drop off by our own private taxi for euro 35 is available
The Happy House is animal friendly. If allergic, please bring your allergy pills!
There are two gorgeous Siamese cats on the premises and a small cute doggy called Suzie. None of these four footers ever sets paw in your room!
You may even bring your favorite little pet animal as long as you don't leave it alone for hours and please inform us about it before arrival.
Location
There is a lovely Beatrix Park within 5 minutes walk from the Happy house
The 'RAI' congress center is around the corner, no more than a 5 minute walk.

Stair elevator for handicapped is available as well
Smoking permitted in certain areas, like on balcony or garden terrace
Private taxi service to the Schiphol Airport euro 40.
Bicycles for rent euro 12,50 per day.
Private Parking for euro 30 per day.

Maps of city and surroundings and tours or visits to musea can be arranged.
Tickets for museum and special events available. You can then jump the queue so to say, this prevents you from having to queue in line
Contact & General info
Minimum stay 2 nights and on holidays 3 nights
Languages spoken at the Happy House: FRENCH, ENGLISH, GERMAN, DUTCH, SPANISH, SOME ITALIAN AND AFRIKAANS
Cancellation conditions: if cancellation up to 3 days before arrival : No charges
If cancellation 3 days till same day of arrival: total price will be charged
No show: total price will be charged.
REQUEST CREDIT CARD NUMBER AND EXPIRY DATE, AS WELL AS FULL ADDRESS DETAILS
Xaviera Hollander
Tel. 00 31 20 6733934
This email address is being protected from spambots. You need JavaScript enabled to view it.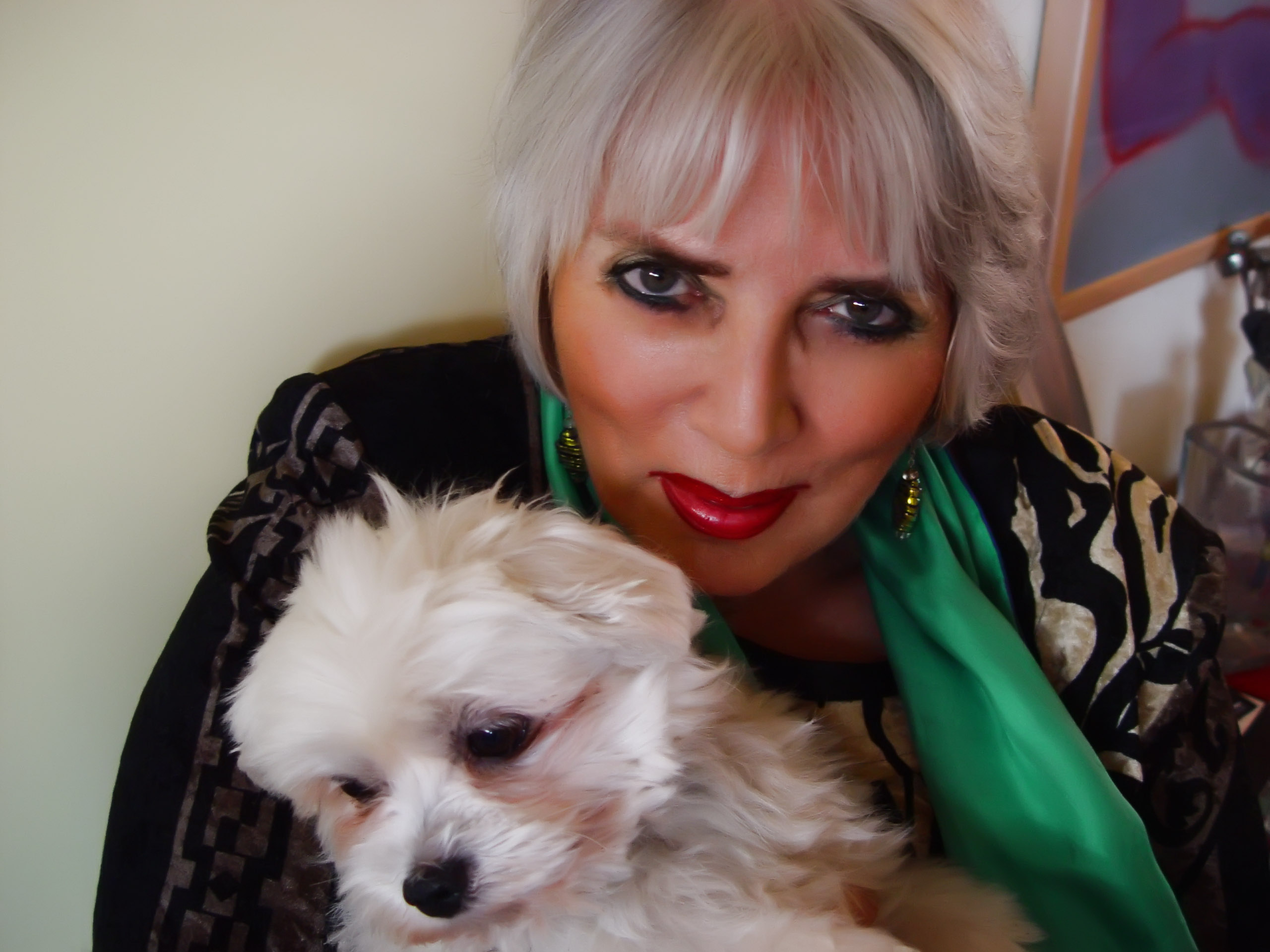 Xaviera also owns a magnificent villa in Marbella, Spain in one of the fanciest areas.
Her villa Caprice can be rented for a minimum of one week and up to 10 people.
In winter time till April 1 the entire villa is for rent for up to 5 people for the price of euro 700 per week
www.xavierahollander.com/villa-caprice
This email address is being protected from spambots. You need JavaScript enabled to view it.
tel. 00 31 20 6733934