Spring in Holland is here at last. The world is going a bit crazier than usual now that President Trump is in charge of the fate of America. Honestly, I am delighted NOT to live in New York or anywhere else in the USA anymore
Read more >>

Xaviera Hollander
The most famous madame of the world's oldest profession, author, Penthouse columnist, legend, performer, raconteur and theatrical entrepreneur. Xaviera has a fast mind and patient ear to listen to peoples problems, specially since she wrote a world famous monthly sex advice column for Penthouse for 35 years. Xaviera herself, happily married since 11 years, has all the more reason to be "happy". With her energetic speeches and conferences (Dutch & English) full of humor and wisdom she knows how to share happiness and humor with her public in a naughty way, but never vulgar. More about Xaviera >>
Xaviera hosts Amsterdam B&B
Sex without humor does not exist for her. Xaviera and her charming husband are the hosts who speak 5 languages at this colorful bohemian B&B in Amsterdam's Goldcoast. There are trendy shops , restaurants and museums like the Rijksmuseum and van Gogh museum around the corner. The well known RAI Congress Centre and Albert Cuyp street market are are all within walking distance. Public Transportation is easily accessible from the B&B. More B&B info >>
Amsterdam has so much to offer...
Xaviera's Happy House B&B attracts an interesting crowd of people from all over the world. Apart from the cozy city life of Amsterdam there are dozens of other things to discover in or around Amsterdam, like a visit to the Keukenhof (a spectacular world renown flower exhibition), de Zaanse Schans with authentic windmills and a cheese factory.
---
Interview in Volkskrant Magazine, februari 2016: 'Ik was als hoer beter af'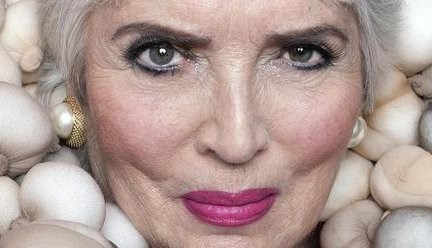 ARTIKEL Vertellen over haar kleurrijke seksleven doet Xaviera Hollander (72) nog steeds met verve. Onlangs verscheen een heruitgave van haar klassieker The Happy Hooker. Badr Hari heeft een tijdje tegenover me gewoond, in het huis van Gullit. Op een dag lag hij bij het zwembad in de tuin. Estelle was waarschijnlijk aan het shoppen. Komt haar dochter van 14 in bikini aangelopen. Wil je mijn rug insmeren, vraagt dat meisje hem op geile toon.