A SMALL WORLD
June 2007, we had a few friends for dinner in Amsterdam. Milo Butler and Tiger; both jolly Irish businessmen whom I knew from my previous visit in Ireland a few years ago. Milo owns a fun bar/theatre in Donegal and Tiger is a big time horseman, who owns various race horses. Both friends wheel and deal in real estate and love to hang out together. During our meal they said they had spent a lovely weekend in Ireland, at a friends place called Fred, who had prepared them a fabulous venison meal.

Philip got curious and enquired if this Fred happened to be a tall German in his late fifties. Coincidence had it that indeed this was a long lost friend of his, who had moved to Ireland about 25 years ago. One thing led to another; we picked up the phone and spoke to him. Fred, still jovial as ever invited us to come and stay with him if we ever planned to come to Ireland.
IRELAND: MEETING WITH OLD FRIENDS
We had no particular plans to go anywhere else except Scotland to attend the Fringe festival in Edinburgh, but knowing these friends and yet another sweet couple Randy and Mel, also living in Ireland, we decided to start our holiday in Ireland and visit our friends before heading for the festival.

We spent a few nights in Dublin, where we enjoyed a cozy meal dinner with one of Irelands most famous poets/writers Ulick O 'Connor, whom we had met during his visit to Amsterdam a few months earlier.

Ulick, after serving at the bar in Dublin, spent time as a critic before turning to writing. His work has spanned biographies, poetry, Irish history, drama, diary, and literary criticism.He is a well-known intellectual figure in contemporary Irish affairs and has expressed strong opinions against censorship and the war on drugs. He contributes a regular poetry column to Irish daily The Evening Herald, and his plays are performed on a frequent basis. Although he has traveled extensively, O'Connor still lives in Rathgar, Dublin.

Though he is in his seventies, this man is still sharp and charming and an excellent host. We visited him at his house, which in fact used to belong to his parents and is built in 1900.

Nothing there has been changed since then: the furniture is threadbare and the wallpaper is peeling at various spots. The spacious high room is cluttered with portraits and photographs of himself and his friends.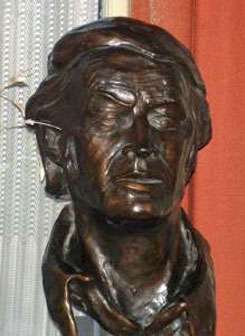 Two impressive bronze torsos of Ulick in his youth are standing near the window .

On the mantelpiece there is a display of great political cartoons of other writers, politicians, actors and intellectual friends Ulick has acquired over the years.

Earlier that day Philip and I took a so called Viking Splash tour.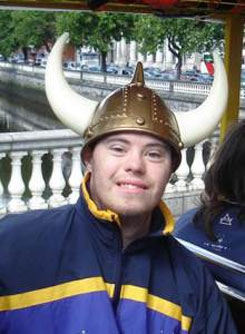 This takes place on an amphibian vehicle, which was used during the D day invasion of Normandy. On board were about a dozen of retard adults, who had the time of their life, so did we as their enthusiasm and noise level was very contagious. They were armed with plastic Viking helmets with horns and just about at every second street corner did the tour leader give them a sign to scare the crowds off by screaming and hollering at full volume. Here and there a helmet dropped on the pavement, but was quickly replaced again.

From Dublin we drove up to Glendalough, in the southern part of Ireland where we had been invited by Randy a musician from Los Angeles, (whom I have known since he was 13) and Mel, his wife, an attractive and very fit Yoga teacher. They live in this quaint village in a picturesque cottage located in a dreamlike landscape overlooking a brook.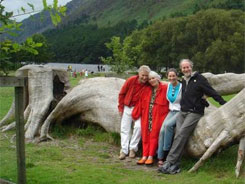 The view from their livingroom is gorgeous and green.
There is a big variety of birds and an equal amount of sheep all around their house.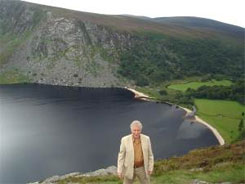 They showed us the highlights of their neighborhood and took us to a breathtakingly beautiful countryside where the Guinness family had their enormous estate, located on a big lake full of boats . The locals call it the Guinasty. Randy and Mel also showed us an interesting park where dozens of oddly shaped old trees and tree trunks, all in some way resembling sexual positions, offered us not only comfortable seating space but great backdrops for unusual pictures.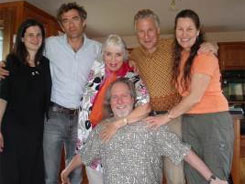 At night we attended a Riverdance dinner show at the highest bar/restaurant in Ireland called Johnny Foxes . The place was authentic Irish with nice antiques and memorabilia and faded sepia colored photographs of old time Irish gangsters and bootleggers. Outside there is a collection of vintage cars, old garden tools and carriages. The dinner was excellent: a juicy roast beef. The music : cheerful and lively, riverdance mixed with some great blue grass sounds.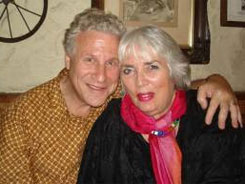 We were in particular amused by the footwork of a cute 12 year old boy with a face of leprechaun, who stole the show with his humorous act. The crowd got drunk fast, but behaved quite civilized unlike the kids in Dublin where we spent a few nights as well. During the weekends the noise of drunken hooligans gets pretty unbearable.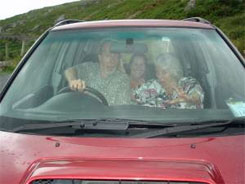 BEING FED BY FRED
Afterwards we headed for Fred's farm. From Glendalough we drove up North through fertile country side with lakes and hills right out of a fairy tale picture book. Fred is living in Tirliffin Milltown, on a little farm overlooking a spectacular lake where he owns a boat and in front of his farmhouse he has a green house where he grows all his own vegetables and spices. When you enter the house, there is this giant kitchen, full of cooking utensils, huge pots and pans, lots of spices and an impressive collection of aprons.

There is enough space for at least a dozen friends to sit around, while Fred does the cooking and talking or telling his jokes and urban legends. Then there is a cozy dining room, where one large oak table seats up to 25 guests.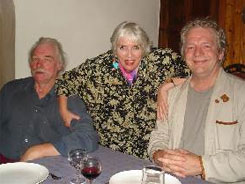 Fred is a 2 meter tall giant with a Hemingwayan personality: Charismatic, jovial but yet unpredictably moody. He is a nature lover who brews his liquor, makes his own wine and knows everything about mushrooms, medical herbs and is fond of fishing and hunting. He is a 100% macho male, without being a chauvinist. His partner for the last 30 years is a smallish Irish veterinarian with a nervous laughter and they have a son and a daughter together.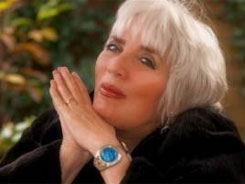 Of course Fred treated us to some delicious meals, such as venison and fresh lobster and a beautiful mushroom dish Philip and he had collected in the forest earlier on that same day .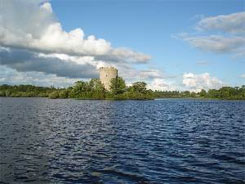 Philip also went out on the lake with Fred to catch some fresh fish. One of the most interesting guests Fred introduced us to, was the brother of the famous singer Kate Bush, who apparently is her manager and also a specialist in Madagascar music. He is one of Fred's neighbors. Amazing how some Irish people, no matter how much money they have, neglect their appearances and in particular their teeth. Pat Bush was one of those eccentrics.

Fred gets paid a generous monthly allowance by the German government to re educate young criminals who are unmanageable in Germany . After a few years of teaching them a trade like carpentry , farming or cooking, he puts them back on track, something that does not always work out, but his most successful protégée was such an enthusiastic pupil of Fred's cooking capacities that he became a chief in a 3 * Michelin restaurant in Geneva.
THE HORSE WHISPERER
During the few days we staid with Fred, he also took us to one of his ex protégés , Walter, a rugged German who spoke perfect English and was surrounded by three peasant style ladies and children. He was according to Fred a horse whisperer. Philip and I had just seen an incredible horse show in Amsterdam called Cavallio, where the main attraction was a horse whisperer, who has been Walters teacher.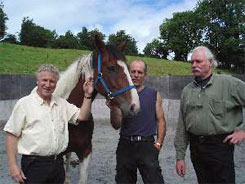 We went to see a few of his gracious horses and their young and admired the way he treated the animals with kindness and broke them in so good that they could fetch high prices for the races.
EDINBURGH THEATRE FESTIVAL 2007
Off to Edinburgh, where we staid in a spacious hotel room, smack in the centre of Edinburgh right next to my favorite Assembly Rooms theatre complex . However we were not warned about the hellish noise of the passers by on the main street outside our window nor about the empty beer bottles that were being picked up each night round 5 a.m.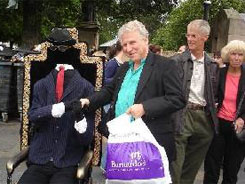 Thank Heaven for earplugs.We saw some of our old friends, like Eric Kohn and Della and Ian but mainly devoted our time to visits to theatre and movies and some concerts.

One of the highlights of the festival was a fascinating one man show about the last day of the famous ballet dancer NIJINSKY , before he died. It was a haunting performance done by a Puerto Rican actor who used to be a ballet dancer himself. He was not only stunningly beautiful, even went naked for a few moments on stage, but also a talented actor. Back in Holland we had a pretty busy time with the Bed and Breakfast guests who were attending the International Broadcasting Congress. I signed a contract for a musical about my life, which after a few months was cancelled again due to Calvinistic attitude of the various theater directors in mediocre sized towns, who don't think the public will go for this kind of risqué show. So much for Dutch libertarians…

Then, we left again for Spain, where I started to write my new book "WALL TALK - or if only the walls could talk." More about this book next year when I hope to have finished it.
TURKISH WEDDING PETER AND MUGE
In November we were invited to attend the wedding of one of my dearest friends Peter Edel,
the one photographer who is known to make me look my best and with a friend like that who needs a plastic surgeon??? He can make anyone look 20 years younger because he is a master photo-shopper… Peter has made some really beautiful pictures of me, my animals and now of Philip and me. For a change it was HIS turn to be the subject of many photographers.. as he was going to get married to a lovely Turkish woman, Muge, who studied economy at a most respectable university in Istanbul.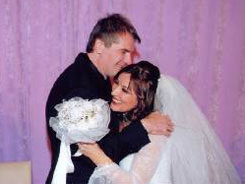 We had met Muge and her sister on a few occasions in Holland already. There was even an engagement party a year ago with a phony circumcision being staged at her sisters house, Oya who is a jolly actress who has recently performing the veiled Monologues, both in her own country as well as in New York. Where Oya is very outgoing, somewhat hectic and a bit bossy in a charming way, Muge is the total opposite of her sister: quiet, sensual and demure.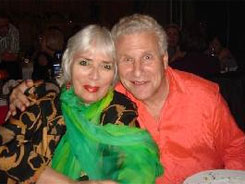 The wedding, which took place in Istanbul was a most colorful event. We hardly recognized Peter as the barber did not only do a great job on his somewhat thinning hair, but also had sprayed his face with some thin layer of a kind of facial mask, so it looked very tight. At first I thought he was a stand in for Tom Cruise, but after a few rake's his own face emerged again. Huge bouquets of flowers on the stage made it all look festive but also almost like a funeral.. The witness, a Dutch lady who had introduced Muge to Peter, nearly did not make it due to enormous traffic jams but in the end all is well that ends well and the adorable couple took their vows. Peter even answered in Turkish YES – EVET.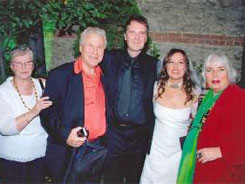 Peter who never really did any cooking as a bachelor, became for his Turkish friends and family a wizard in cooking Indonesian style food, while he uses a variety of Indonesian spices(he brings along from Amsterdam).
Unlike most Turkish men he looks after the house hold chores, while Muge has a top job which sometimes costs her at least 10 hours a day. She is obviously extremely happy with such a sweet and devote man.

The most fun part of the wedding was the dinner/dance party at the hotel which was coincidentally just around the corner of our hotel. Small world: a city with 16 million inhabitants, and then the wedding part is a mere 3 minute walk away.

Never did I see so many gorgeous young and sexy women dance so enthusiastically to some very professional and lively band of young enthusiastic musicians! The food was great, the mood was cheerful, Oya was as proud and as busy as the brides MOTHER would be, she is after all 15 years older than Muge.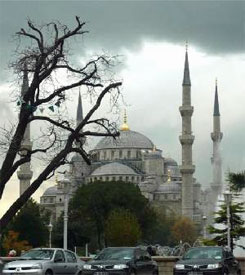 The rest of our weeks stay we did quite some sight seeing. We went to the St. Sophia, this ancient basilica built by Constantin the Great in the 4th century A.C, is one of the architectural marvels of all time. We visited the Sultan Ahmet Imperial mosque which is known as the Blue Mosque, with its magnificent decoration of blue iznik tiles and thick carpets where we had to remove our shoes.

Istanbul is a mixture of Europe and Asia, where many different cultures mingle. We had most fun at the Grand Bazaar. In this labyrinth of streets and passages there are over 4000 shops and each street has its own area Goldsmith street, carpet sellers, Turkish arts and crafts such as hand painted ceramic plates, copperware, brass ware, meerschaum pipes.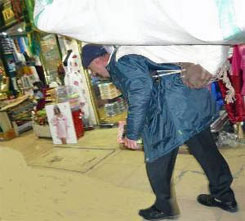 A bit further down is the Spice bazaar which is full of spice shops and shops that sell Turkish delight and apple tea and other sickening sweets. The area is filled with the enticing aroma of cinnamon and other conceivable herbs and spices. What amazed us that there was not a single female salesperson attending one of these shops.

You often see men carrying heavy loads of merchandise on their backs which at quite an early age seems to disfigure their bodies to such an extent that they become hunchbacks for the rest of their lives.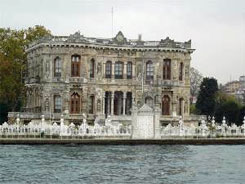 We made an amazing cruise between the two continents Europe and Asia along the Bosporus, where we passed some palaces, wooden villas and incredible mansions worth millions of euros up to the Rumeli fortress near the black Sea.

The weather was reasonable, not as warm as we had hoped but certainly pleasant. Philip bought me a gorgeous new Tissot watch during one of our visits to a jewelry wholesale place.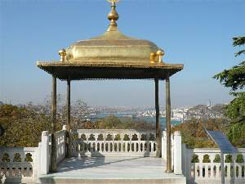 The traffic was horrendous and it could take up to two hours to drive from the Bazaar to one of the suburbs. We were amazed about the inefficiency and moodiness, in fact nastiness of some of the taxi or bus drivers we have had.

Can you imagine how happy we were when we came upon a cute old-fashioned tramway, that took us all over the place for almost no money at all. . We were highly impressed by the friendliness of all the other Turks.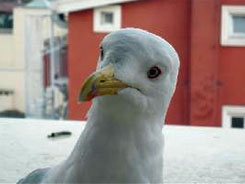 At first we were highly impressed by the extensive meals each restaurant had on offer. We ate ourselves silly with mezze appetizers, but after 4 days we had our bellies full of aubergine, tahin, halva, Russian salad and meatballs.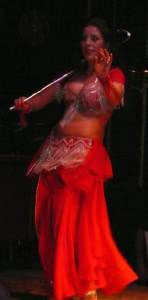 We started to dream of a nice Dutch juicy steak.

One night Philip and I were treated to a fabulous dinner/belly dance performance at the Sultanas Nightclub. These were by no means amateurs, but true professional totally feminine ladies with gorgeous tummies, soft round hips and such movements??? Yummie.




The most fun part of the evening was a Turkish comedian in his sixties, but still very funny. He imitated effortlessly singers like Frank Sinatra and knew songs in every conceivable language including Dutch. Each table with guests sported a vase with some flowers and the flag of the country the guests were from, so he could recognize the countries and prepare a song for each foreigner in his or hew own language. It was a most charismatic ending of a spectacular event.

During our last night in Istanbul we went to see at the Central Station a whirling dervishes ceremony by the Sufi group of Istanbul Galata.

The event started kind of slow with instrumental and vocal music and finally the Sufi dancers came out and slowly after several rituals started spinning around faster and faster. They really went into a trance while doing this. We took some fascinating photos.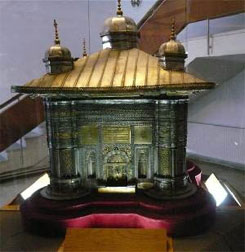 On our last day I decided to stay at the hotel and take my laptop to the lobby where I wrote a new chapter of my book, while Philip visited the Topkapi palace.

This is an impressive huge palace/museum erected in 1467 by the Ottoman Turks after the conquest of Istanbul Topkapi means: "the door of the cannons." It holds the most beautiful treasures of all sorts, like porcelain , arms and jewelry .

Then there is a big harem building , where the sultans used to keep their women of all ages, the youngest women were 12 . From the Topkapi palace you can, on a sunny day, enjoy an incredible view of the Golden Horn and Bosphorus.

After one week of Istanbul we were totally satisfied, but also happy to go back to Amsterdam again, where we arrived just in time to attend a fun Thanks giving dinner prepared by Marvin, my cook who was holding the fort of the Bed and Breakfast. One of our guests, Randolph Vance, who was chosen to be the judge at Amsterdam's famous Cannabis cup had decided to treat a dozen of his friends to this unforgettable dinner.

He and his pals were all members of Bobs subgenius church: A cheerful bunch of bright and happy men and women of all ages, very much into smoking dope and comic books. They give each other titles like Princess Weir. Do, or reverend Paul etc. We were treated to brainy and witty anecdotes and time just flew by. A great time was had by all. Randolph who works at the racetrack and believes very much in numerology gave me several dollar bills that had the figure 666 in them. I will keep those as lucky souvenirs.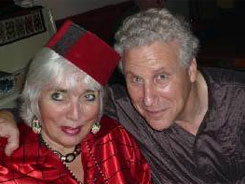 This year it will be for the first time in many years that I am not throwing a magnificent Christmas dinner for up to 40 people in Amsterdam, as Philip and I have decided to go to Marbella, Spain for a month and are looking forward to BEING invited ourselves to friends parties.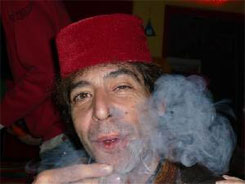 We also will celebrate the New Year in Spain as well as our first wedding anniversary on January 2, 2008. Still crazy about each other after one year!!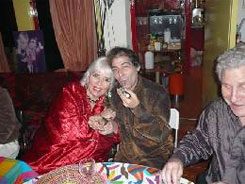 We have already planned our trip to Mexico, Los Angeles, San Diego and New York. More about that in our next newsletter, no doubt.In the meantime Be happy and healthy and keep your promises for the New Year.

We wish you and your family lots of luck in 2008 !

Xaviera and Philip